Update on HSCL's implementation of community-based delivery of a basic package of nutrition services in Abia state.
The ANRiN project is a performance-based intervention led by the Federal Government of Nigeria (FGoN) aimed at addressing malnutrition in twelve (12) states, including Abia state. The project aims to achieve this goal by increasing target beneficiaries' access to and utilization of high-impact yet cost-effective nutrition services through health facilities and community-based platforms. These quality and cost-effective nutrition services are targeted at children under five years of age, pregnant and lactating women. HSCL has been selected as one of two non-state actors to provide the Basic Package of Nutrition Services (BPNS) in nine Local Government Areas of Abia State namely: Aba South, Aba North, Isiala Ngwa North, Isiala Ngwa South, Obingwa, Osisioma, Ugwunagbo, Ukwa West and Ukwa East of Abia State.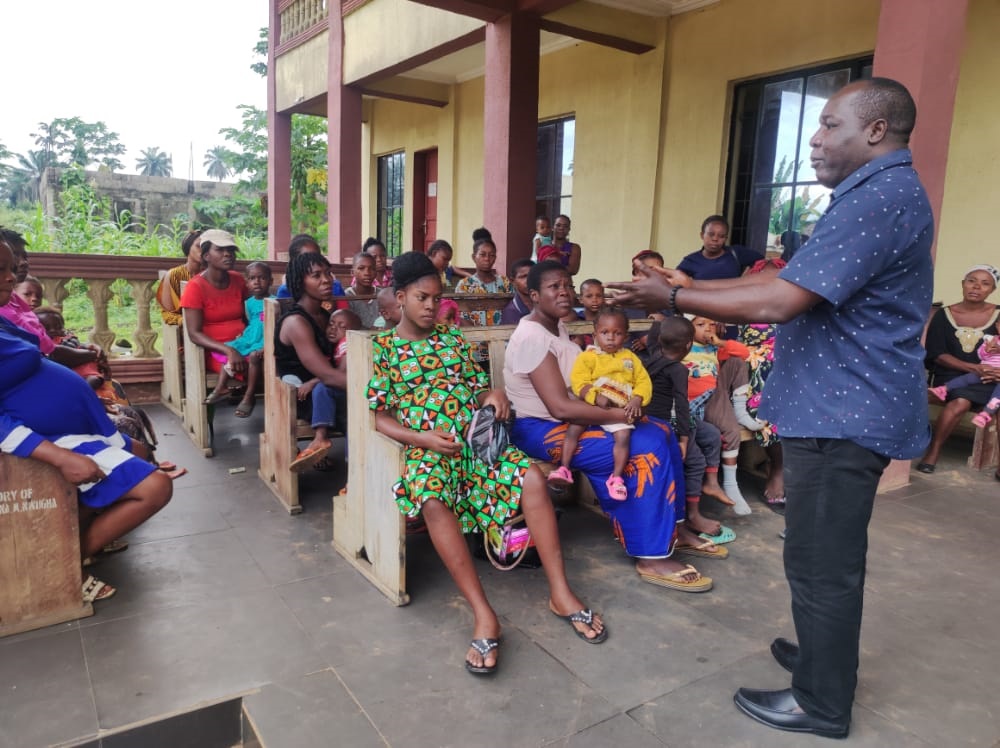 HSCL adopted a mixed-method approach of community outreaches, through advocacy, sensitization, and community mobilization with the collaboration of the state ANRiN project implementation unit (PIU) and community gatekeepers. A total of 149 community volunteers were trained and deployed with adequate skills in community-based targeting of eligible beneficiaries including Children Under 5 years, Pregnant and Lactating women. These vulnerable beneficiaries were enrolled for the provision of a Basic package of nutrition services. In quarters two and three of the project implementation, 49,638 and 23,292 beneficiaries were reached through the community-based household enrolment for BPNS service delivery respectively. A breakdown of the beneficiary covered within the period reported include:
Given the correlation between malnutrition and vulnerability, HSCL conducted a survey to identify the poorest of the poor among the vulnerable population in two of the 9 LGAs with the aim of providing a reliable database of vulnerable households in Abia state.